We will be taking a short vacation from posting editions of the Donut Dollie Detail, but will be back soon. If you are a Donut Dollie, we hope you'll take part in our ongoing feature. Please enjoy this video…
We are honored to share with you the moment that we looked through the photo archives of three Red Cross Donut Dollies who served during the Vietnam War. We recently put out the call for photos from Donut Dollies who served in the Korean and/or Vietnam War, along with responses to our 10-questions list, so we could create the in-their-own-words feature that is the Donut Dollies Detail (www.donutdollies.com/category/donut-dollie-detail) and this is just some of what we received.
We have reached the 60th edition of this feature and have been honored to share the experiences and photos of 60 women who chose to volunteer through the Red Cross to serve in Korea and/or Vietnam to provide a morale boost to the men who served. We look forward to sharing more stories of the Donut Dollies, so if you served in Korea and/or Vietnam, please reach out to us and we'll start the process of creating your own feature to share with your family and friends, as well as for posterity (jim@donutdollies.com).
We wish to thank Lt. Col. Paula Haley (Donut Dollie Vietnam 1968-69), Diane Diggs Byrd (Donut Dollie Vietnam 1968), Emily Strange (Donut Dollie Vietnam 1969-70 – shared by her sister Peggy Michel) and the nearly five dozen women who have shared their experiences and photos with us.
Our mission is to share this little known part of our country's and women's history, and with your help, we can achieve that goal, so that the Donut Dollie's caring, compassion and dedication becomes well known. We thank you for your interest in the Donut Dollies and for your support.
Here is the 10-questions list:
What prompted you to join the SRAO (Supplemental Recreation Activities Overseas) program and want to go to Korea/Vietnam?
When and where were you stationed in Korea/Vietnam? Did you go by a nickname?
What was a routine day like in Korea/Vietnam?
Did you ever have any "close calls" either on base or in any vehicles?
Were you ever injured while in Korea/Vietnam?
What was it like to visit the soldiers in the hospitals?
How was the transition returning home to the United States?
What would you like people to remember and understand most about the women who served?
How do you feel Veterans think of your time having served with them? Have any Veterans expressed their feelings to you directly?
What are your fondest or most interesting memories of your time serving in Korea/Vietnam?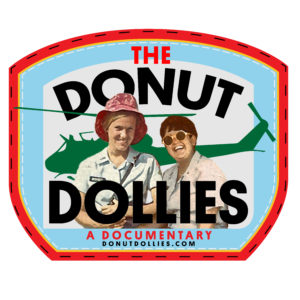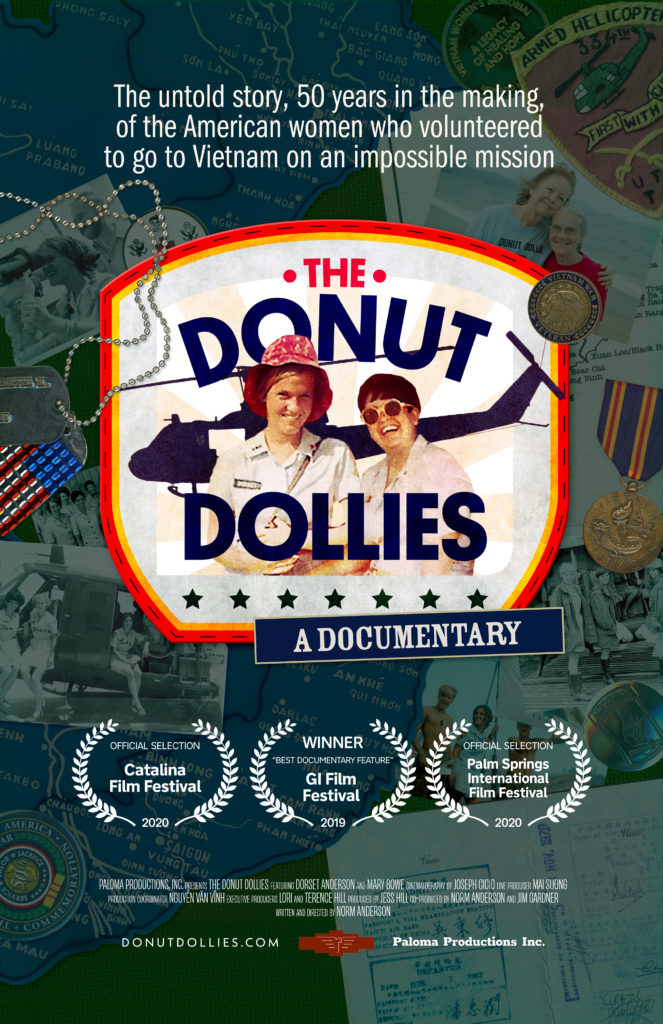 American Legion, American Legion Auxiliary, VFW Auxiliary, Veterans of Foreign Wars, Veterans of Foreign Wars Auxiliary, AMERICAN RED CROSS OVERSEAS ASSOCIATION, ARCOA, , Donut Dollie Detail, BERKSHIRE, BERKSHIRE COUNTY, Cu Chi, CUMMINGTON, Documentary, Donut Dollie, Donut Dollies, DONUT DOLLY, HAMPSHIRE COUNTY, HELICOPTER, Huey, memories, Nha Trang, Pleiku, RED CROSS, Schertz, SRAO, Supplemental Recreation Activities Overseas, Tuy Hoa, veterans, Vets, VFW, vietnam, Vietnam Vet, Vietnam Veteran, Vietnam Veterans Memorial, Vietnam War, VVMF, donutdollys.com, donutdollies.com, thedonutdollies.com, air base, Chu Lai, Phan Rang, An Khe, Dong Ba Thin, Cam Ranh, Bien Hoa, Korea, Korean War, Phu Loi, Long Binh, Quang Tri, Phu Bai, Quy Nhon, Lai Khe, Camp Eagle, Camp Enari, Xuan Loc, Dong Tam, Dian, Di An, Binh Thuy, Da Nang, Danang, Saigon, Ho Chi Minh City, GI Film Festival, Palm Springs International Film Festival, Phoenix Film Festival, Tiburon International Film Festival, Ancient Way Film Festival, Grand Teton Film Festival, Julien Dubuque International Film Festival, Berkshire International Film Festival