We are pleased to announce that "The Donut Dollies" is an Official Selection of the 2020 NHdocs Film Festival and will screen on Sunday, August 23rd!  The New Haven Documentary Film Festival has a dedicated staff who decided not to cancel or postpone this year's event and will hold their screenings virtually online.  On behalf of our team, we thank them for the opportunity to show our award-winning film for the first time since January.  As a viewer of our film at this and upcoming film festivals, you can take part in voting for the Audience Award.  After seeing The Donut Dollies, we hope you'll make your voice heard and vote.  
Purchase your tickets here – https://watch.eventive.org/nhdocs2020/play/5f2311a21b4af70029edafeb
In light of the requirements of many film festivals across the country, when our film is shown online, it has to be "geo-blocked" (restricted) to a region or state.  In the case of the NHdocs Film Festival, our film will only be available to people in Connecticut, which will be determined during the ticketing process.  If you are outside of Connecticut, you will receive a message saying you can not view the film.  
While this may be frustrating to many people around the country, please know that The Donut Dollies has also been chosen as an Official Selection at 7 upcoming film festivals scheduled for New England, the New York Metro area, Southern California, Northern New York, the Southeast and the Southwest.  So your opportunity to see our film is coming!  
We will be announcing upcoming film festival screenings a few weeks before each event, so please be sure to look for these announcements on www.donutdollies.com or www.facebook.com/thedonutdollies  Please spread the word on The Donut Dollies to you family, friends and veterans you may know living in the areas/states of this and our other upcoming virtual screenings.  As always, we thank you for your support!
#TheDonutDollies #NHdocs2020 #GetReelNewHaven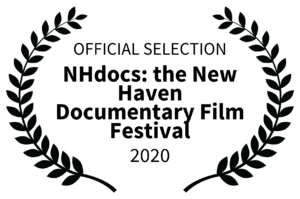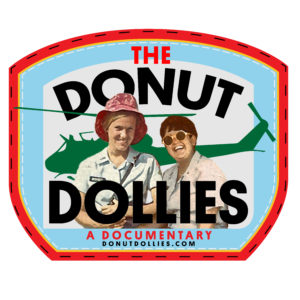 American Legion, American Legion Auxiliary, VFW Auxiliary, Veterans of Foreign Wars, Veterans of Foreign Wars Auxiliary, AMERICAN RED CROSS OVERSEAS ASSOCIATION, ARCOA, , Donut Dollie Detail, BERKSHIRE, BERKSHIRE COUNTY, Cu Chi, CUMMINGTON, Documentary, Donut Dollie, Donut Dollies, DONUT DOLLY, HAMPSHIRE COUNTY, HELICOPTER, Huey, memories, Nha Trang, Pleiku, RED CROSS, Schertz, SRAO, Supplemental Recreation Activities Overseas, Tuy Hoa, veterans, Vets, VFW, vietnam, Vietnam Vet, Vietnam Veteran, Vietnam Veterans Memorial, Vietnam War, VVMF, donutdollys.com, donutdollies.com, thedonutdollies.com, air base, Chu Lai, Phan Rang, An Khe, Dong Ba Thin, Cam Ranh, Bien Hoa, Korea, Korean War, Phu Loi, Long Binh, Quang Tri, Phu Bai, Quy Nhon, Lai Khe, Camp Eagle, Camp Enari, Xuan Loc, Dong Tam, Dian, Di An, Binh Thuy, Da Nang, Danang, Saigon, Ho Chi Minh City, GI Film Festival, Palm Springs International Film Festival, Phoenix Film Festival, Tiburon International Film Festival, Ancient Way Film Festival, Grand Teton Film Festival, Julien Dubuque International Film Festival, Berkshire International Film Festival