We are happy to announce that "The Donut Dollies" will have it's first ever drive-in screening in Lenox, Massachusetts on Thursday, August 27th at 8:15 PM. This pop-up screening is part of the Berkshire Drive-in series hosted by the Berkshire International Film Festival and Shakespeare & Company (held on their campus). Thanks go out to both organizations for providing us this opportunity, as well as to Mary Mott & Gordon Simmering for sponsoring the group of screenings in which our film will appear.
As this event is coming up next week, we suggest that you purchase your tickets soon through this link (attendance is limited) – https://bit.ly/DDDrive-inTickets
This event is very special for us, as this is the home area for Dorset Anderson (one of the Donut Dollies featured in our film – on the left in our logo below), Norm Anderson (our director and Dorset's son), Jess Hill (our producer) and Jim Gardner (our co-producer and music supervisor).  We're also honored to feature over 40 pieces of music performed by eleven musicians and bands with ties to the Berkshires and Western Mass, they include: Adam Michael Rothberg, Amy Fairchild, Celia Miller, Ed Kohn, Eric Underwood and the Eric Underwood Band, Jim Gardner, Jim Kaminski (aka Jim K & Co), Melodrome, Norm Anderson, Sibylle Baier and Will Hill.  
Dorset and Norm will be in attendance to see the drive-in audience's response. Keep in mind claps may not be heard, but horns will.
We will be announcing upcoming film festival screenings a few weeks before each event, so please be sure to look for these announcements on www.donutdollies.com or www.facebook.com/thedonutdollies Please spread the word on The Donut Dollies to you family, friends and veterans you may know living in the areas/states of this and our other upcoming virtual screenings. As always, we thank you for your support!
#TheDonutDollies #BiffMa #ShakeAndCo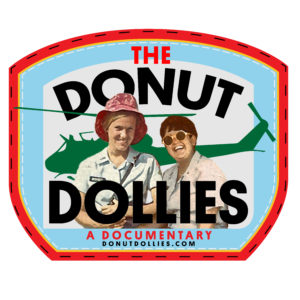 American Legion, American Legion Auxiliary, VFW Auxiliary, Veterans of Foreign Wars, Veterans of Foreign Wars Auxiliary, AMERICAN RED CROSS OVERSEAS ASSOCIATION, ARCOA, , Donut Dollie Detail, BERKSHIRE, BERKSHIRE COUNTY, Cu Chi, CUMMINGTON, Documentary, Donut Dollie, Donut Dollies, DONUT DOLLY, HAMPSHIRE COUNTY, HELICOPTER, Huey, memories, Nha Trang, Pleiku, RED CROSS, Schertz, SRAO, Supplemental Recreation Activities Overseas, Tuy Hoa, veterans, Vets, VFW, vietnam, Vietnam Vet, Vietnam Veteran, Vietnam Veterans Memorial, Vietnam War, VVMF, donutdollys.com, donutdollies.com, thedonutdollies.com, air base, Chu Lai, Phan Rang, An Khe, Dong Ba Thin, Cam Ranh, Bien Hoa, Korea, Korean War, Phu Loi, Long Binh, Quang Tri, Phu Bai, Quy Nhon, Lai Khe, Camp Eagle, Camp Enari, Xuan Loc, Dong Tam, Dian, Di An, Binh Thuy, Da Nang, Danang, Saigon, Ho Chi Minh City, GI Film Festival, Palm Springs International Film Festival, Phoenix Film Festival, Tiburon International Film Festival, Ancient Way Film Festival, Grand Teton Film Festival, Julien Dubuque International Film Festival, Berkshire International Film Festival